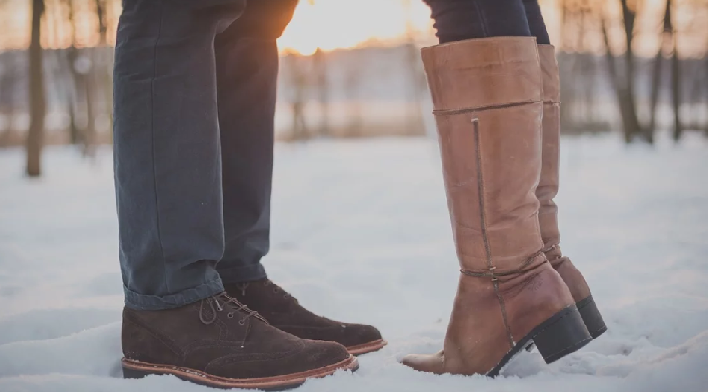 It's the holiday season, which means date night could be put on the back burner while you are busy hosting  parties and buying gifts. However, the holiday season is one of the most magical times of the year to go on dates and take advantage of those holiday events that only take place during this time of year. Here are a few ideas that you definitely will want to try this holiday season.
Active Date Night: My husband and I love to be active so having a date night where I can run around or throw an axe is right up our alley. For an active date try out Axe Throwing, Top Golf, Ice Skating, City Scavenger Hunts, paint ball, swimming or a new dance class.
Intellectual Date Night: Use your brains! Some times as a stay at home mom I feel my brain is not being in use, so going to an Escape room is super fun. This is a fun date to invite some friends on. The more the merrier…and hopefully will help you escape. Other fun intellectual date nights could include: night at the Opera, or check out your local symphony. These are so fun during the holidays.
Creative Date Night: Use your creativity and go to a paint night where you actually get to paint a scene. We recently did this and I was totally out of my comfort zone, but it ended up being a date night favorite. Other creative date nights could be: local musical plays, glass studios, ceramics, or take a cooking class at local restaurant.
For the Foodies. I love trying new places to eat. My husband and I get excited when we hear new restaurants opening near us. During the holidays, many expensive restaurants have deals or coupons that you can use. If you enjoy trying to new places then this is the time to do it. Also, check your local restaurants websites on Black Friday and see what offers they have. Many will give you extra money for your gift card purchase.
Holiday Specials. If you love holiday music then be sure to check your local event venues and see who is on their schedule for November and December. Most of them will have local as well as popular artists that are singing or playing Christmas music. You could also check for local Christmas sing a longs near you.
For all of the date ideas above, be sure to check out Groupon and Living Social in the city near you. These sites have a tab called "Things to Do" or "Activities." You might just find a few new date nights listed with great prices. Go on a date this holiday season, it might be the best one yet.